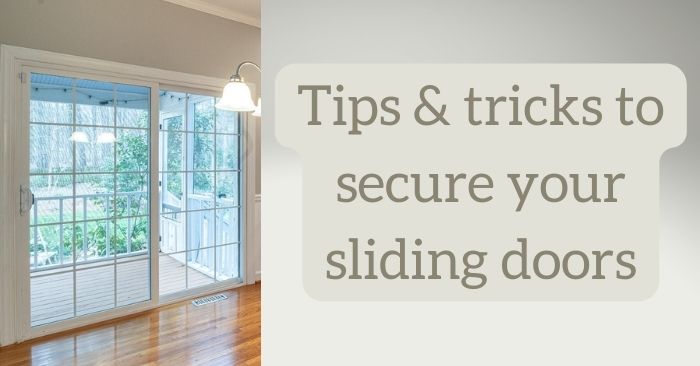 Sliding doors can beautify your space, and they're aesthetically pleasing - offering many benefits to your home. However, it's crucial to understand the risks of sliding doors and how to properly secure them. This way, your household can enjoy this classy addition to your home, all the while keeping your space safe.
The risks associated with sliding doors
Even though sliding doors provide your home with addition light, the space can also provide thieves with view of your belongings if adequate coverage isn't in place.
Another possible risk to note is these doors can slide off the track, giving criminals easy access to your home. The deadbolt lock may also pose a security risk if it's not made correctly, allowing unlawful access to your residence.
The fix
A dowel rod is an affordable and simple way to secure your sliding door. With correct placement, this rod fits in the track of the door to prevent it from sliding open. To make this fix efficient, you'll need to measure the track and get a dowel fitting these measurements in length, and make sure the rod is thick enough, so it can't be easily snapped.
Sensor alarms can give you more awareness of activity around the door as they can alert you when the door has been opened. An alarm like this deters thieves and even alerts you as to when the door is being opened, which can be helpful if you have kids.
Another way to secure your sliding glass door is to install heavy-duty locks such as double bolted locks. These locks are a great addition along with the dowel rod as they're hard to break.
Check your door
In addition to adding security features, it's vital to check that your sliding glass door is locked every night before you head to bed. Check to make sure the dowel rod is in place and any alarms installed are set. Diligence and attention to detail can go a long ways in keeping your space secure.
With the right examination and updates, you can keep your sliding doors secure, furthering the safety of your space.